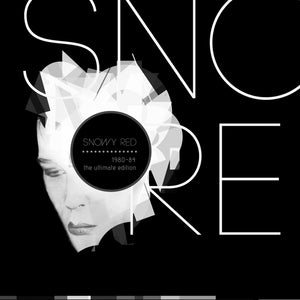 Onderstroom
Snowy Red - The Ultimate Edition 5xCD
Tremendous 5xCD box by one of the highest acclaimed minimal synth bands active during our favorite decade. The Snowy Red project started as a one-man band by Micky Mike. With a few synthesizers, a 12/2 mixing desk and a 2-track reel to reel recorder he created repetitive synth masterpieces in the vein of Suicide and Polyphonic Size. 

These black synthetic pearls were spread over two albums: the self-titled "Snowy Red" and "The Right To Die", both are included in this box, officially remastered, and with original artwork. Only a few months ago, when the project was nearing completion, Michael Thiel (the son of Micky) made the discovery we were all waiting for, DEMO tracks of the first album!!  Besides proto-versions of "Blood Blood Blood", "Maud Is Dead" and Deep Desire", the main discovery is the 22 minutes version of "The Wild Boys": an electronic trip you do not want to end!

And there's more... Underground club hit "Breakdown" was released throughout the eighties in several different versions. Included in this box are the 12 inch and the 7 inch versions, both featuring the beautiful Carol on vocals. Further down the line on disc four we find Micky Mike's solo version of the track which was first released on "Walking After Midnight" in 1980. This is an absolutely raw and honest version. Also included are the unreleased tracks "Lies In Your Eyes" and "Red Skies", both excellent additions to the Snowy Red puzzle, and three stripped down demo's made for the "Vision" album.

Very different from the first two releases, the "Vision" album was Micky's most ambitious effort. With the help of friends (Niki Mono) and the addition of saxophone and eastern instruments Micky Mike's talent as a producer was pushed to the limit. "Vision" conceptualized a total spectacle: there was a video to accompany the album and the live shows were truly theatrical. But even without these visionary additions the album has a certain grandeur, almost like an electronic opera. 

In short this 5xCD box is essential stuff for anyone interested in the history of the Belgian minimal synth god Snowy Red.

Many many thanks to Michael Thiel for making this project possible.
* Remastered from the original masters
* Digipack CD's
* Glossy cardboard box
* 24p Booklet with unseen photos and extensive background information.

Manufactured by Handle With Care in Berlin, Germany.
---
More from this collection